In Ikorodu, Traditional Priests Declare War On Cult Group, Badoo
Following the recent attack on a
family of five by members of the
nototious secret cult, Badoo,
traditional priests in Ikorodu
yesterday evening held an
emergency meeting at the
Ikorodu monarch's palace.
The meeting was to chart ways
of stopping the cult members from carrying out further attacks
on residents of the community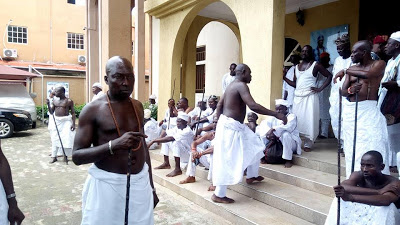 An
Internet Addict & A Blogger.
Who sometimes just want to
give it all up and become
a handsome billionaire.