Harrysong Welcomes Twins In The U.S With Abuja-Based Businesswoman
Nigerian singer, Harrysong has
become a father as he welcomed
a set of twins courtesy an Abuja-
based businesswoman, e-Nigeria
reports.
The twins a boy and a girl were
delivered at a hospital in Beverly
Hills, Carlifonia in May 26,
2017, thankfully both mother and
children are safe and sound.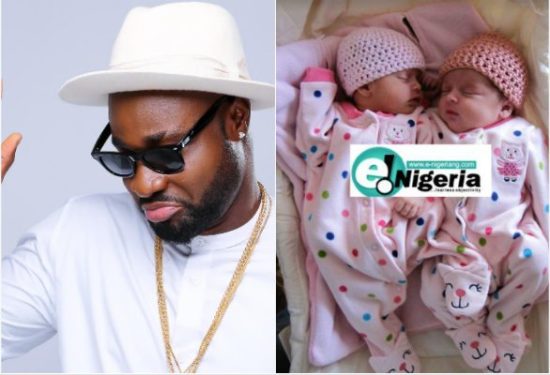 While the baby boy was been named,
"PEREZ" meaning wealth in Ijaw
language, the baby girl's name
was adapted from Harrysong's
own name (Tare) and was called
"TARELA", which means love.
Congratulations to the new father of two.