CCT Clears Saraki Of False Asset Declaration Charges
After quite a while of sitting and consultation, the Code of Conduct Tribunal (CCT) has rejected the charges
of false resource assertion against Senate President,
Bukola Saraki. Administrator of the tribunal, Danladi
Umar, in his managing toward the beginning of today, said the indictment group had neglected to give adequate confirmation to demonstrate that Saraki was in reality liable of false resource presentation.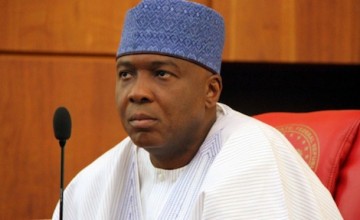 The witnesses gotten by the Federal government had given opposite declarations amid the trial.
On May fourth this year, Saraki through his insight, educated the tribunal that he would record a no-case accommodation, which suggests that he is not opening a barrier however soliciting the tribunal to release him from the charges in light of the fact that there is no body of evidence against him.
This was after the indictment driven by Rotimi Jacobs
called its last witness and shut it case. In September
2015, the Federal government recorded a 13-number
defilement allegation against Saraki.
Among the charges, Saraki was blamed for making
bogus presentation of advantages on suspicion of office as legislative leader of Kwara state in 2003.
This is an unexpected result, recall FG reported few days ago that they have a serious case against the Senate. President.